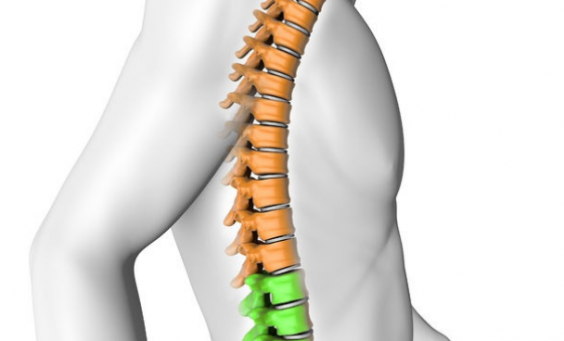 It goes without saying that the spine is one of the most important parts of the body, as it is our body's central support structure. It consists of a series of bones (vertebrae) stacked like blocks on top of each other with cushions called discs in between. Each disc absorbs the stress and shock that the body incurs during movement.
Other functions of the spine include:
Facilitating the effective movement of our body in any direction
Carrying the weight of our head, torso, and arms
Keeping us upright and connecting the different parts of the body together (head, chest, pelvis, shoulders, arms, and legs)
Where would we be without our spine?
Without a healthy spine, we would not be able to perform our regular daily activities like getting out of bed, bathing, standing, sitting, walking, exercising, etc. So as you can see, without our spine, we wouldn't be able to do anything!
The unfortunate thing is, we usually don't realize (or appreciate) how important back health is until we are in a position where the pain is so bad, it is hindering our ability to get around. This is why it is crucial that we care for our spines and joints as best as possible before it gets to that point.
Key things you can do to protect your spine:
Good Posture
Something as simple as getting in the habit of practicing good posture can make a world of difference – squared shoulders, chest out, chin up, stomach in. This keeps your body in proper alignment and looks much better than being slouched over. A good posture exudes confidence too!
Proper Mattress & Pillows

Ideally, you should be using a firm mattress because it provides your back with proper support. Select pillows that will help keep your head and shoulders in proper alignment. Too many pillows can end up placing the head in an unnatural position, potentially harming your spine, and leaving you feeling stiff and sore in the morning.
Sleep Position
If you sleep on your back, your shoulders are kept nice and straight. If you prefer to sleep on your side, place a small pillow between your knees. This will help keep your spine in proper alignment.
Ergonomically-Friendly Workspace
Do you have an ergonomically-friendly workspace? If not, you need to look into this as soon as possible. It will help your joints stay comfortable at work and can make a huge difference in reducing long-term damage to your spine
This includes a proper chair that supports your spinal curves, placing key objects close enough to you without having to over-extend your reach, and a desk with enough clearance for your knees, thighs, and feet.
Move Around During the Day
Even if you have the most ergonomically-friendly work station, you still need to take breaks, stand, stretch, and walk around throughout the day to relieve pressure from your spine. Your body was not designed to just stay in one position all day.
Proper Lifting
The proper way to lift is to bend down with your KNEES, brace your abdominals, and lower your body vertically. You do not want to bend and lift with your back.
For example, if you were to pick up a box off the ground with straight knees, your spine will endure a huge amount of pressure, which can then damage the supporting structure of the spine.
Maintain a Healthy Weight
Excess weight creates a lot of extra pressure on your spine and your joints. If you are carrying around extra pounds, lose it! It will do your body a lot of good. A healthy weight = a healthy mind and body.
Strong Back Muscles
Building strong core back muscles by way of various workouts and exercises will help immensely because it will make you less prone to injuries. It will help you maintain a correct posture too, which will help keep your spine in alignment.
It is a great idea to consult with a professional to ensure that you have proper form when doing your workouts. This will help you to prevent injuries and ensure that what you are doing is actually helping your body.
Visit Your Physiotherapist
It is so important to see your physiotherapist at the first sign of back pain to prevent further injury. The sooner you seek treatment, the sooner you will recover.
At Dunbar Physio, we have an excellent team of physiotherapists in Vancouver who are ready to treat your injury and help return you to normal activity. Call us now or book an appointment online!