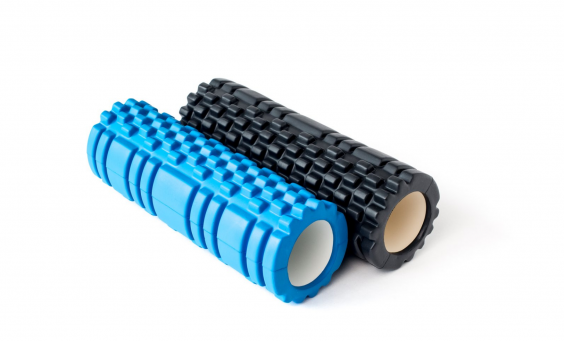 Be sure to also read our post on How to Prevent Sore Muscles From Working Out
After a good workout, you may feel the urge to just plop yourself down on the couch when you get home. However, if you get into the habit of following a proper "post-workout routine", it can be very beneficial for you.
Here's how you can help your sore muscles recover after a workout:
Ice Bath

You may have heard that the ice bath is a regular thing that professional athletes take part in. This is because a good 10-minute soak can significantly reduce muscle soreness. The exposure to the cold helps to combat the microtrauma (small tears) in your muscle fibers from intense or repetitive exercise. Your body will thank you for it.
Apply Heat
It is a good idea to apply heat, such as a heating pad, to the muscles you worked on to reduce muscle tightness. This helps to stimulate blood flow and loosen up sore muscles, as well as speeds up the healing process.
The Next Day
It is important to use the same muscles in a non-resistant way the next day to help avoid soreness. For example, if you have really sore muscles from intense leg exercises, go for a walk or jog the next day.
Apply Ice
Applying ice (or a bag of frozen vegetables) to your sore muscles helps fight off inflammation. This will also speed up recovery.
Get a Massage
Who doesn't love a massage on a regular day, right? A massage by a Registered Massage Therapist after a workout is great for your muscles. It will help you sleep better too!
Use a Foam Roller
It may look simple, but a foam roller can be such a positive addition to your exercise regimen. Foam rolling is a form of self-myofascial release (like self-massage) that gets rid of adhesions in your muscles and connective tissue. It increases blood flow to muscles, fostering better mobility. It also helps to improve performance and helps with recovery. Try it out to see what you've been missing!
Located in Vancouver? Book an appointment for massage therapy or physiotherapy in Vancouver at Dunbar Physio today!