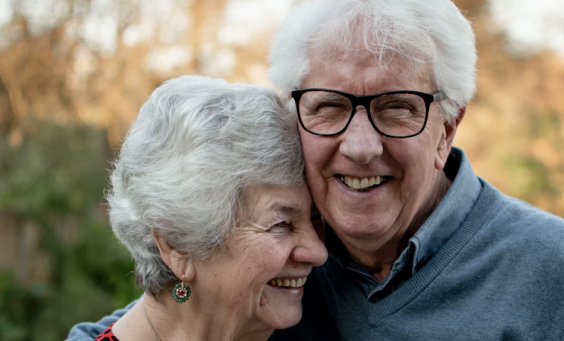 Did you know that more than 1 in 3 elderly Canadians (ages 65 and older) fall each year? That figure is very concerning. Plus, it is estimated that 50% of those who fall will suffer injuries such as sprains, head traumas, and hip fractures. It goes without saying that these injuries can then really reduce one's independence, mobility, confidence, and overall well-being.
But there is good news! More than 90% of these injuries are preventable.
Here are some important tips to help reduce the risk of falling:
Stay away from high-heeled or open-toed shoes and slippers. Invest in a good pair of lace-up walking shoes that provide good foot support and cushioning for your joints.
Use canes or walkers – ensure that the tips and large and spiked for icier conditions.
Use aids for hearing and seeing so you can be as aware as possible of your surroundings.
When walking, avoid wearing your reading glasses.
Use prescription sunglasses when it's sunny to help you see better, as well as protect your eyes from the sun.
Hire someone to take care of regular snow shovelling so that your driveway and sidewalks are safe.
When it snows, ask someone to sprinkle salt around to melt ice and give you better grip.
Sit down while getting dressed.
Wait 10 seconds before rising after moving from a lying position to a sitting position.
Install grab-bars and handrails in bathrooms and in hallways.
Use bath mats in your tub and shower area to give you better grip.
Ensure that stairways are well lit.
Use a nightlight.
Wipe up any spills as soon as they happen.
Ask someone to help you when you need to do things around the house that would require the use of a stepladder, such as changing light bulbs.
Keep your everyday items on shelves at eye level vs. being out of reach or in places when you have to bend down.
Take extra precautions when walking pets so you don't get caught up in leashes, which can cause you to trip.
Some seniors have such a fear of falling, especially if they live alone, that they can tend to stay inside more often than they would like to. Because of this, they then lose out on so many benefits from a physical health stand point. This lack of activity can lead to loss of balance and muscle strength, which ironically can put them at an even greater risk of falling.
Physiotherapists are able to put together customized physio exercise programs after reviewing their medical history and getting a better understanding of their current physical condition.
The goal of these physio exercise programs is to improve physical function through:
Balance exercises
Strength exercises
Exercises that target mobility and agility
Proper daily stretching techniques
Mobilization techniques
As you can see, a targeted physiotherapy program can help maintain or regain strength, endurance, and flexibility in a way that makes the senior feel safe. This then can help to boost their confidence when they are on their own. It goes without saying that this can have a lot of positive effects on one's mental and emotional well-being as well.
We encourage all seniors to be proactive (especially before winter is upon us) and seek a nearby physiotherapist to get started on a program for fall prevention. If you are looking for a physio clinic in the Dunbar area, call us or book an appointment online today with Dunbar Physio.
Please note: if you have suffered from a fall, be sure to seek medical attention as soon as possible, even if you think that you are fine. It is always important to get checked out, regardless.