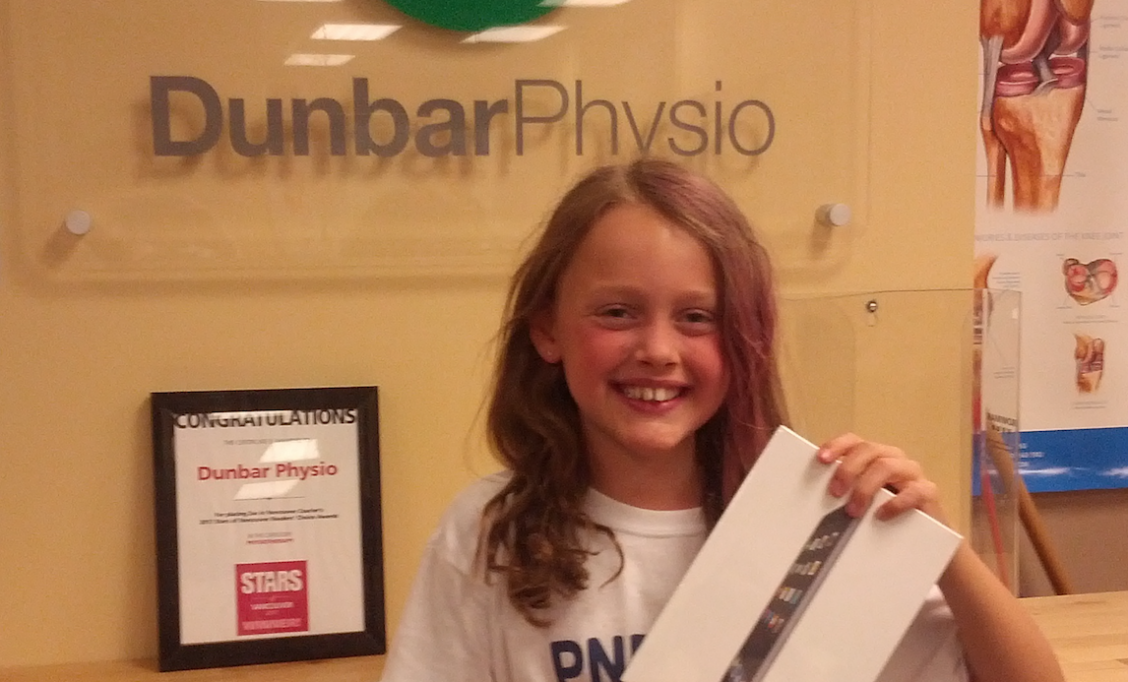 As many of you know, we ran a "Win an iPad mini Contest" over the past few months. Patients who wrote us a review on Google, Facebook, and YELP were entered to win!
We conducted a random draw of all of the contest entrants and we were thrilled to be able to reward the iPad mini to Nicola D. She has been a patient at Dunbar Physio and was so excited about the contest that she wrote a review with the help of her Dad through his Facebook page! Congratulations to Nicola!
We would also like to extend a huge thank you to everyone else who took the time out of their busy day to leave us a review and participate in the contest. Please stay tuned for our next contest for another chance to win a great prize!