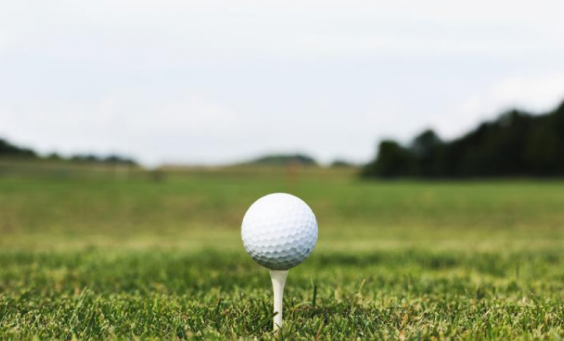 If you are a golfer, British Columbia is one of the best places you can call home. Some of the most scenic golf courses in the world can be found here, and you don't have to worry about missing out in the winter months, as there are many courses open 365 days a year (barring the occasional closure for poor weather conditions).

That said, golfers need to keep themselves in top shape to be able to take advantage of this year-round sport.
Back pain is the number one injury that recreational golfers suffer from. If not treated properly, it can become chronic. Shoulder areas are also particularly susceptible to injury.
What leads to these types of injuries?
Not stretching before you get to the first hole or while you are playing.
Overdoing it and overusing your muscles. As with anything, it is important to build up your endurance.
Bending over to put down and pick up your ball and other repetitive motions.
Poor posture when golfing and when walking around the golf course.
Inadequate stability and flexibility to sustain the rotational forces when swinging your clubs.
Poor swing technique.
Using golf clubs that are too small or too large for your body.
The good news?
Golfers who seek physiotherapy treatment lower their recovery time and help prevent further injuries. Your physiotherapist can also educate you about proper stretching techniques and make recommendations for exercise programs to improve your performance.
What else can you do?
If you don't follow a regular exercise regimen, it's important to begin exercising weeks before you are going to get into golfing again (if you have taken a break or only golf a few times a year for example). Not doing so can put you at higher risk for injury.
Ideally walk 30 minutes a day, at least 4 times per week.
Practice your golf swing and take golf lessons with a professional.
Rotate your activities to ease tension on your strained muscles. Too much of one thing is usually never a good thing.
Ensure you have the proper gear and that it is suitable for your body and skill level. Visit a golf store with people who are well-educated on golf products: shoes, clubs, golf bags. Simply choosing the nicest looking clubs or the coolest brands of equipment may not be in your best interest.
What other things can you keep in mind when on the golf course?
If your golf bag only has one strap, alternate sides when carrying it.
If your golf bag goes over both shoulders, ensure that you walk upright.
It is better to push a wheeled golf cart than pull it.
After standing for a long time, stand tall and occasionally shift your weight from one foot to the other.
To reduce strain in your arm and forearm, hold your golf clubs in a comfortable grip – not a super tight grip, full of tension.
Golf is such an amazing game that can be played by all ages and skill levels. Take good care of yourself so you don't have to miss out!
If you are located in Vancouver, visit us at Dunbar Physio. We would be happy to give you tips as to how to improve your posture, as well as address your concerns with flexibility and stability. It is always a wise choice to be proactive when it comes to your health.